viky1310@gmail.com         Based in Berlin
Send me an email with no body & subject "Cafe con leche" & I will send you my number.
For Images of Russian Mumble rappers, performance Art Documentation and the likes head to FOTO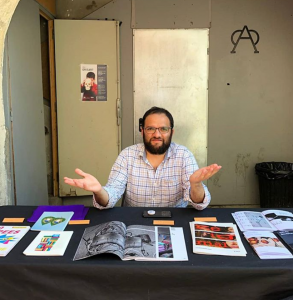 BIO
Born In 1984 in the suburbs of Mumbai and graduated in 2020 with a Masters in Integrated Design from Hochschule für Künste Bremen Germany.
Am a photographer based in Berlin, Germany and have studied Photo Book Design at IED Madrid 2015. My work Experiences include an Internship with Burn Magazine and as a photographer/ videographer for NH7.in a web based platform to discover new independent music in India.
PS: I can order Coffee/kaffee/Cafe con Leche /
फ़िल्टर कॉफ़ी

/કોફી /

कॉफी in 6 languages.